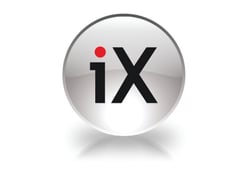 New

iX Developer & CODESYS training
ONLINE iX Developer, Basic | $500/student
See dates on the right of this information
Free, with an iX Developer software purchase!
(note: purchase of iX can take up to 24 hours)
Topics include:
Environment familiarity
Objects and formatting
Screens and navigation
Applying Dynamics
Tags and controllers
Applying Actions
Alarms
Security Trends
Recipes
Intro to Beijer's BoX2
---
ONLINE iX Developer, Advanced | $500/student
See dates on the right of this information
Topics include:
Visualization
Alarm Client/Server
Alarm Distribution
Data Exchange
Datalogger
Trend Dynamics
Charts
Audit Trail
Report Generator
Screen Alias
BoX2
Expressions
Web Server
OPC UA Client/Server
---
Notes:
** Times shown are Mountain Standard Time.
Students must have a desktop or laptop with the latest version of iX Developer software installed.
Please visit our User Guide to see our System Requirements to run iX Developer. Find the User Guide here.
NOTE: some classes require WARP Engineering Studio installation.
An Inside Sales Rep will contact you soon, with information about what's next.
If you have questions, please call inside sales at +1 801 708 6631